STERLING GRACE®

<![if !supportLineBreakNewLine]>
<![endif]>
STERLING GRACE CORPORATION
Sterling Grace Corporation ("Sterling Grace") manages from its offices in Montreux, Switzerland; New York; Wellington, New Zealand; Vienna, Austria and Virginia, investments for high net-worth investors, institutions, investment partnerships and the Grace family. It is currently active in private equity, money management, global custody, corporate and personal trusts, fund registry and administration, hedge funds, real estate investments, financial planning, infrastructure engineering and manufacturing, farming and wine making. Key holdings include Trustees Executors Ltd., Sonnek Engineering GMBH, and Grace Estate Winery.
Sterling Grace and its predecessor companies have been involved in financial services since 1885. The history has included asset management, stock brokerage, underwriting, leveraged buyouts, strategic investments in investment companies, insurance and banking, real estate investment and development, dry cargo shipping, and geothermal energy project development and management.
◄ ◄ ◄ ● ► ► ►

INVESTMENT PHILOSOPHY

Sterling Grace's investment philosophy is simple: to seek out the most attractive opportunities in the global market by focusing on special niche opportunities. The firm specializes in identifying attractive businesses in Australasia, Europe, emerging markets as well as frontier markets. It actively manages these investments in order to realize their underlying values. In certain situations, Sterling Grace takes a majority interest and executive role, or it takes the role of lead investor by providing companies with necessary financial support and assisting them in structuring their organizations. In addition to its own in-house investment team, Sterling Grace leverages its expertise by utilizing its network of closely related money managers with specialized industry experience.

Subsidiaries
<![if !vml]>

<![endif]>
                               www.Trustees.co.nz
<![if !vml]>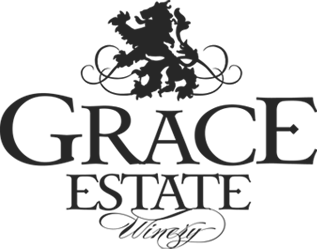 <![endif]>
                               www.graceestatewinery.com
<![if !vml]>

<![endif]>
                               www.sonnek.com
STERLING GRACE CORPORATION
63 FOREST AVENUE
SUITE 5B
LOCUST VALLEY, NY 11560
TEL: (516) 686-2221
FAX: (516) 625-1684